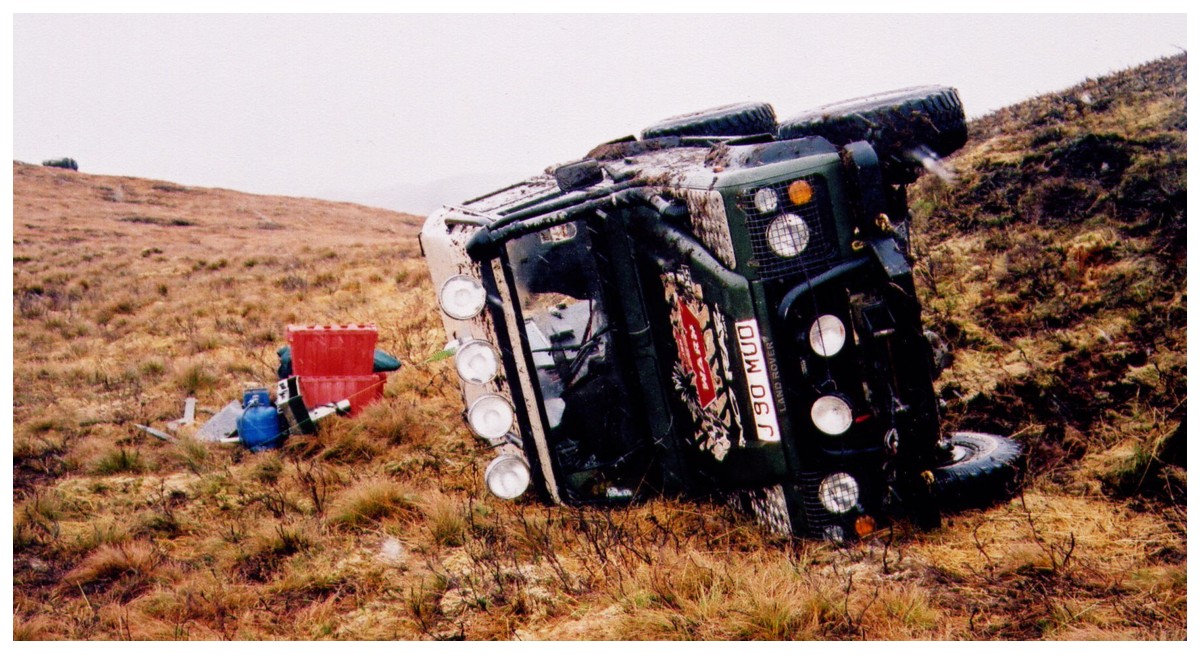 The laws of gravity still work then! Darren McGuinness found out with this gentle pirouette. To his credit he supplied the picture & not that many people like their 'senior' moments to be broadcast in this manner.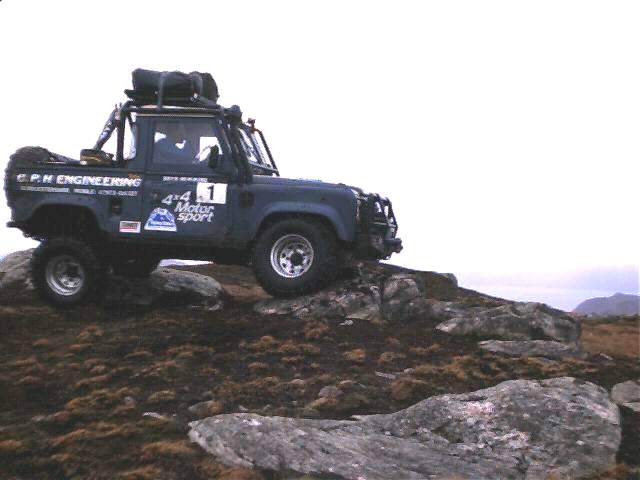 Bryn Hemmings and his Tdi auto truck cab, taken by co driver and waffle mover extraordinaire John Grisley. This was peak 3, one thousand three hundred and twenty feet above the level of the same sea just visible in the picture, Loch Alsh to be precise. They were the first to scale it having completed peaks 1 and 2 on day one, (and yes they were chuffed to bits with themselves!)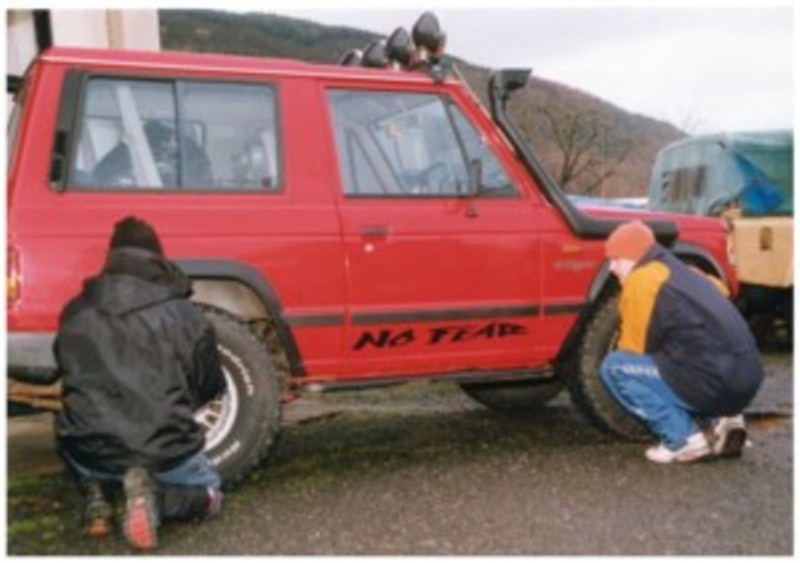 Mick Rooney and co driver Dru Brooks do the all important tyre deflations before leaving the Balmacara hotel and heading for the tops. At this stage there was a stiff gale blowing.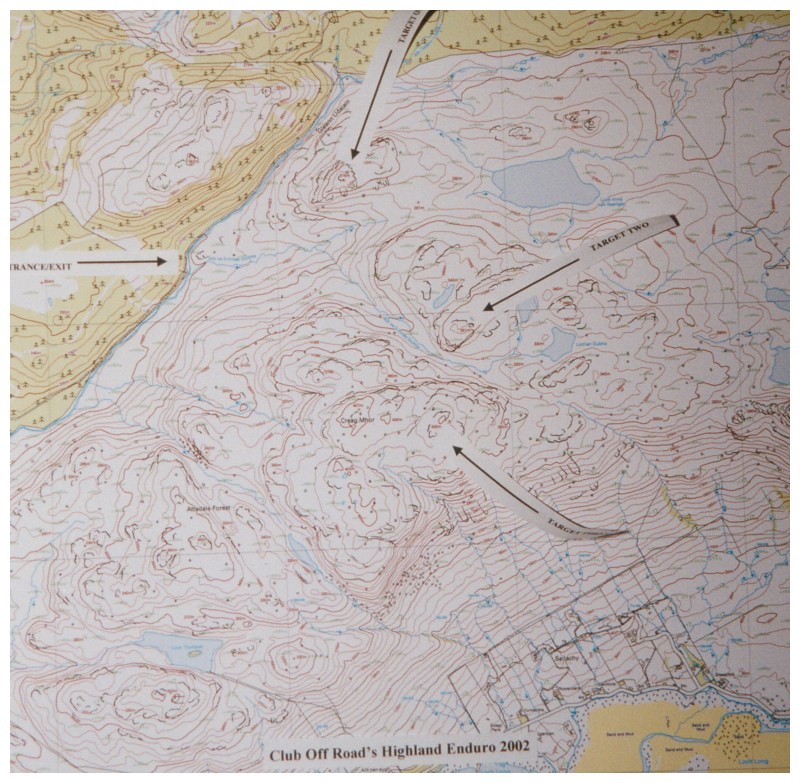 Gentleman the target for today is..... the all important map showing the three, optional peaks. One look at the contours will give you a good idea of the terrain that was being attempted. Throw in a gale, hail stones the size and consistency of ships rivets, rain that could flatten a tent and the occasional accompaniment of both thunder and lightning, and the stage is set.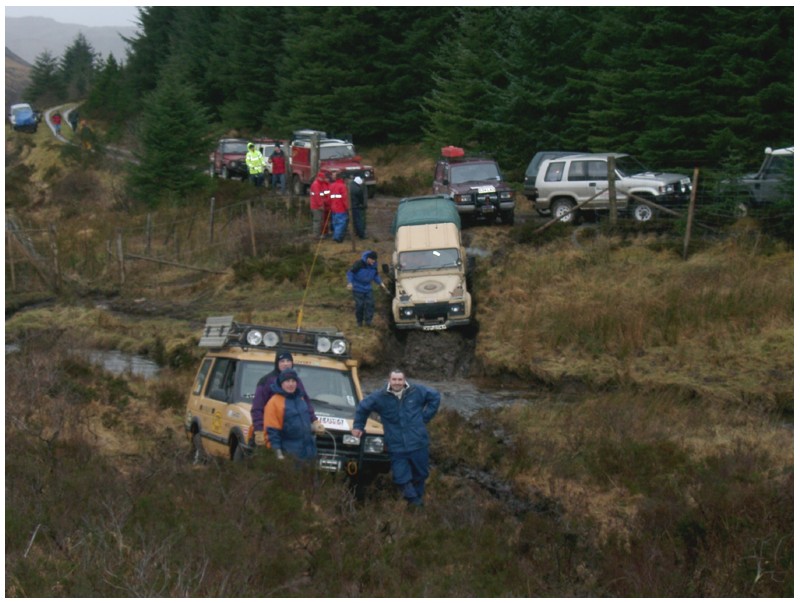 The entrance to our hills of endurance. Richard Dengel's Camel Discovery in the foreground, Nigel Smiths auto V8 110 just about to ford the burn. Picture courtesy of Tony Stacey.