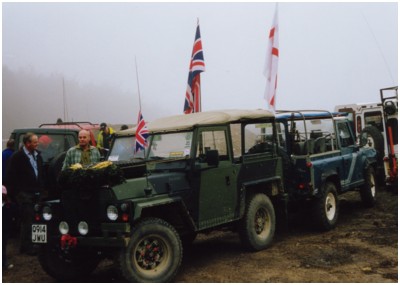 I think it is safe to assume that this Lightweight was made in Solihull.
---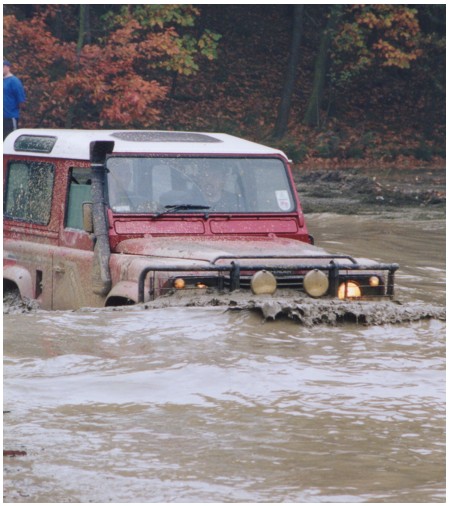 The infamous Tong Lagoon. Centre of attention for spectators and magnet for marine minded 4x4 drivers.
---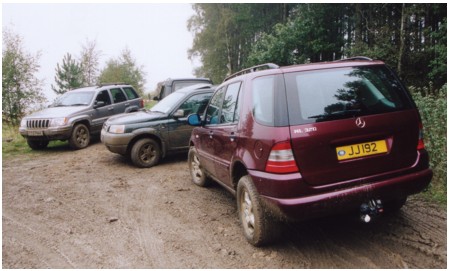 A little area of peace, quiet and luxury. Tong is suitable for all who are wise enough to seek its suitable routes, ably demonstrated here with Grand Cherokee, Freelander, Discovery and Mercedes M class.
---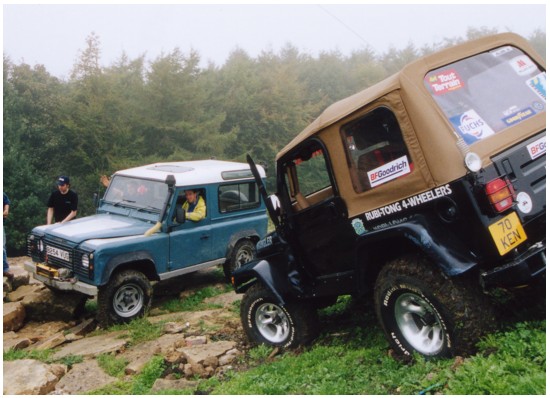 We have the Rubi-Tong 4 Wheelers, or Jeep Club if you prefer, to thank for the Rubicon Trail. Some entrants on the Optima Challenge preferred to call it, 'The Rocky Road to Ruin'. A vast amount of time and energy went into its construction and between Dave the Landowner, Jeep and the Jeep Club they have created something truly unique in the UK. It gives a taster of the rock crawling so beloved of our Amercian cousins and a Jeep speciality to boot.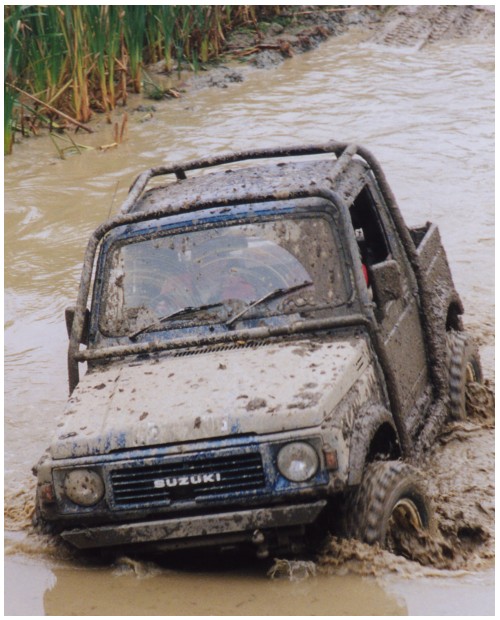 Lagoon number two and a swimming Suzuki.