'My' L200 workhorse deep in some Surrey woodlands. Ostensibly I was policing the course to ensure our journalists had some support if needed, the fact I chose to use somewhat unorthodox routes to criss cross the site was purely intentional. The L200's diff lock made up for any lack of axle travel and I can truthfully say that after 6 weeks with it I was totally at one with it, especially off road where it inspired maximum confidence.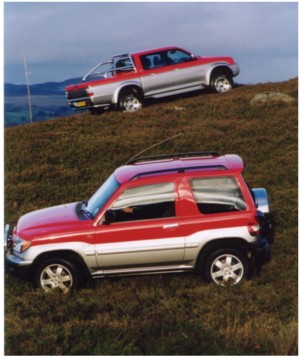 The Pinin was always sent the same places as its bigger brother the L200 double cab. Seen here resplendent in two tone paints high above the river Tay in Perthshire.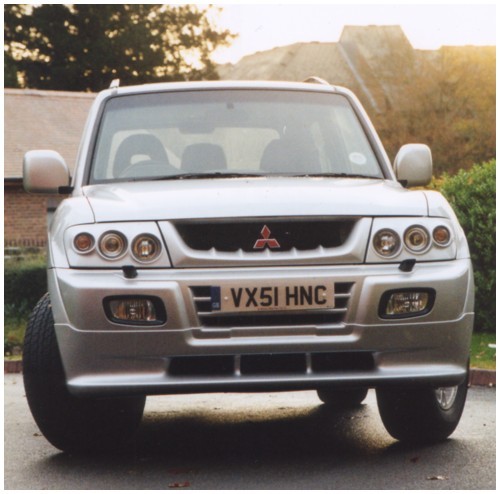 The very latest in styling kits available for the Shogun family. Luddites amongst us may not approve but we are certainly in a minority. It does make an already striking 4x4 stand out even more and that, in truth, is the name of the game.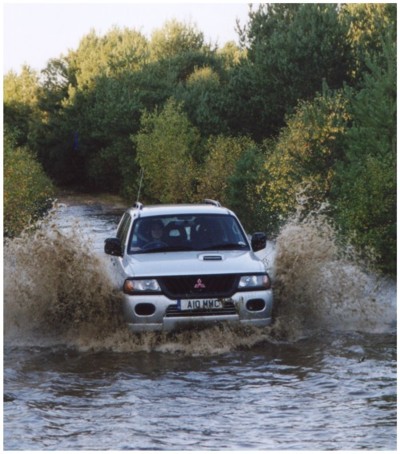 Shogun Sport making a splash in Surrey.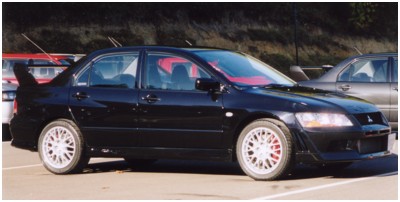 Evolution V11 restrained styling, riotous road experience thanks in no small part to its four wheel drive.