THE OPTIMA BATTERIES 4X4 CHALLENGE
CHAMPIONSHIP 2002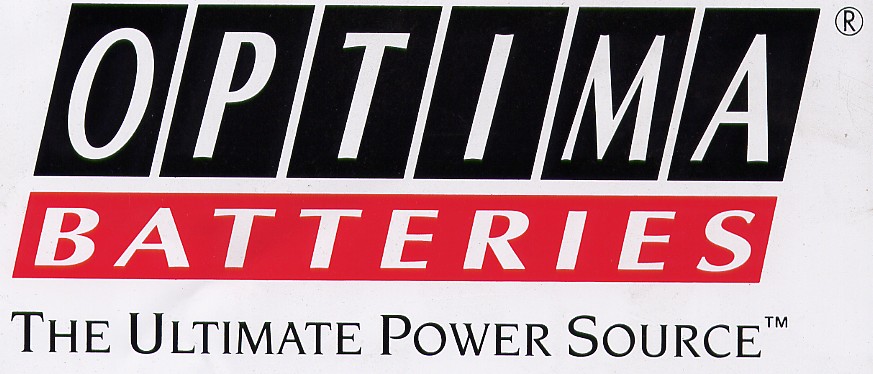 Round one. Forest of Ae April 27/28th
Round two. Swampies Mid Wales May 25/26th
Round three. The Bulldog Trophy. Yetholm, Scottish Borders.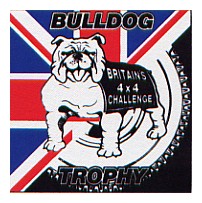 THE FINAL.
TONG NOVEMBER 16TH 2002.
The following were the finalists for this years Championship, the numbers represent their overall placing in the qualifying rounds. Numbers 1 to 6 inclusive were all in Specials class, 7 to 12 Standards. Tony Baskill and Simon Buck were a very late pairing as Simons team mate, Kurt Lillywhite sadly had to drop out of the series earlier in the year after just two events due to ill health. At the last moment (48 hours to be precise) Tony Baskills long time partner, Barry Pluckrose, had to withdraw due to a family bereavement. Quite what went on behind the scenes isn't known but a late pairing was put together despite some monumental problems to ensure they could both enter according to the original rules of the Championship. These clearly stated that it was drivers who earned Championship points, not crews or cars.
Only a couple of pictures so far but worth a peek. Click the link.

ENTRANTS, TEAM NUMBERS AND VEHICLES.
1 Nick Pym/Steve Gaunt Land Rover V8 auto 100".
1 Giles Evans/Paul Howes Land Rover V8 auto CSW.
2 Nathan Arrowsmith/Steve Grimshaw Land Rover Lightweight mud monster.
2 Pete Turner/Mark Sutton Land Rover 90 300 Tdi.
3 Tony Baskill/Dave Needham Mercedes G Wagen auto.
3 Simon Buck / Robert Philipson Land Rover 90 truck cab.
4 Neil Redpath/James Feeney Foers Ibex V8 diesel auto.
4 Steve Barras/Patrick Smart Foers Ibex V8 diesel auto.
5 Alan Wormald/Cath Welburn Jeep Wrangler straight six.
5 Richard Ibberson/Vicky Heywood Foers Ibex 300 Tdi.
6 James Beaumont/Nigel Smith Land Rover 90 Tdi.
6 Stephen Cameron/Shaun Mcabe Land Rover 90 Tdi.
7 Tony Wilson/Phillip Wilson Jeep Wrangler straight six.
7 Alan Wilson/Andy Gudelajtis Land Rover Lightweight S3.
8 Rod Ellwood/Adrian Bartle Land Rover 90.
8 Mark Hatton/Chris Whitfield Land Rover 90.
9 Jim King/Phil Birt Suzuki SJ 418 Vauxhall 1.8 4 cylinder engine.
9 Ivan Nelson/Val Roberts Land Rover 90 Turbo diesel.
10 Andy Godward/Mike Drake Land Rover 90 200 Tdi.
10 James Robson/Chris Oldfield Land Rover 90 Tdi.
11 Stuart Johnson/John Thompson Land Rover Discovery 300Tdi bobtail.
11 Nick Thompson/Richard Thompson Land Rover 90 Tdi.
12 Matthew Sykes/John Davies Land Rover 110 V8.
12 Dave White/Nigel Waller Range Rover green machine V8.
Tong was always going to be great leveller of a site. The wide open spaces and moorland so prevalent on two of the qualifiers favoured the specials with diff locks and usually bigger tyres. Tong is tighter, the tasks certainly more technical and viciously glutinous. Also the one day event format means there really is no room for error as there is no time to make up lost ground. Paul Church and Bryn Hemmings, a tough pairing who had done well through all the rounds, including an overall win at Swampies, also had to forgo the final due to personal commitments. Hot favourites had to be the Midland mud maestros, Giles Evans and Nick Pym. They won outright at Ae and the Bulldog, the latter being the biggest, best and hardest fought ever. It gave them a points lead going into the final but the rather less fortunate position of being the team everyone was aiming at. As they discovered the trouble with the top of a ladder is the lack of alternatives where direction is concerned. In standards class the non entry of second highest placed team, Darren McGuinness and Paul Davies made the class leaders Tony and Alan Wilson even more of favourites to win.
A damp day at Tong. 0730 Saturday November 16th. The assembled Redcoats formed a steaming mass of red as they huddled for warmth before being shown their days tasks. Nine tasks, with 14 punches to locate and obtain, one pair per task. Sounds easy in the cold light of this electronic wizardry but those tasks had mud, slime, water, rocks and hills to contend with, never mind the punches positioned for maximum pain in the reaching thereof! Our intrepid crews had but 6 scant hours to complete what was available and an unforgiving clock. No prologue this time just a set punch to reach first and then it was freedom of choice. The mechanical mayhem started early with a pair of half shafts on Nathan Arrowsmiths brutal looking Lightweight. This thing looks so hard that kids have screamed in the streets when his motor growled past. Teamed with the somewhat less forbidding, but ultimately funereal black coloured 90 of Pete Turner these two could win prizes for mud monsters. The two navigators, Mark Sutton and Steve Grimshaw (a.k.a. Piggy) were actually Spaniels in a previous life. They only have to see mud or water and their eyes light up, they tremble with excitement and promptly leap in fully clothed to test the depth and consistency. Depth is measure by humanity. i.e. Knee, testicle, belly, nipple deep or ultimately just bubbles showing.
The fairer sex are represented by Vicki Heywood and Cath Welburn, both of whom work damned hard with their respective partners to ensure their share of the trophies on these events, though they have some rough clay to mould at times! Matthew Sykes and Dave White like to make life difficult for themselves. Not content with entering the biggest motors in the series, a 110 and full length Range Rover respectively, they're both V8's to boot. Somehow this apparent handicap never seems to actually stop them attempting any of the tasks though bodywork reshaping seems to figure more than mechanical repairs in their repertoire. Andy Godward and James Robson had an alternator expire around lunchtime. Simon Buck had a winch motor die and Jim King headed for a Vauxhall agent to try and revive his flagging engine, successfully as it turned out. We had a fair turn out of spectators for this event and it must have been frustrating for them in truth as the woods swallowed up 12 teams and they had to move quick when they saw a team descend on a particular task so they could watch the action. They were rarely disappointed once the tasks got under way but the gaps in between the action were sometimes a bit lengthy.
It was impossible to get a good take on just who was in the lead and in truth we kept it that way so the prize giving would be a a complete surprise to all those attending, including myself. I felt confident that this was the event where we would escape the curse of the rollover that has dogged the series. It was close but no cigar on this one as Richard Ibberson toppled his Ibex gently on to its side. His attempt to open a discussion on the lines of 'what constitutes a roll where penalties are concerned?' was met with a very curt response! The 2 leading crews in their respective classes seemed to be having an off day where navigation was concerned and it soon became apparent that the ladder of success had a few greasy rungs on it, so once again the Championship title was up for the taking.
The level of commitment being shown on this grey November day was a joy to behold, as men and machines were muddied and bloodied in a gladiatorial display worthy of an Ampitheatre. There was our usual sudden death finish time. With 4 minutes left to go there was just one team still out, Baskill and Buck. Were they out of luck? The sound of a Solihull Tdi and a Graz petrol soon came across the fields as the last minute clicked up, the potential of a crucifying 50% penalty points were put back in their box and though no one knew it at the time, the winners of the Optima Batteries 4x4 Championship 2002 had just secured their position at the very pinnacle of their chosen sport...... with just 90 seconds left to go... but of course that wasn't know until later that evening. With no less kudos was the knowledge that the top standards team, which were soon to be announced as Rod Ellwood and Mark Hatton had not only scooped their class prize but also put themselves 5th overall against some stiff specials competition, dogs and lots of tails comes to mind.
The evenings entertainment was a thoroughly good natured boisterous revelry which hopefully will be remembered for long time to come. Slide shows, with identify that bum competitions from the previous events, video of the final and a rousing chorus of that old favourite, 'I've been an off roader for many a year!" I also took the opportunity to award two Bulldog Spirit awards to two people who have shown that very attribute in their separate ways.
Jonathan Haigh, an up and coming young Redcoat until 2001 when one of his many skiing adventures went terribly wrong and he ended up paralysed was one. His spirit, like that of his long time Redcoat parents is, in truth, much more than mere Bulldog in its tenacity and forward looking nature and long may it continue to be so. Keith Bettis was the other recipient for his unstinting, willing and usually vital support for all that Club Off Road does or attempts to do.
The full results are given below but the real result is that some of the most generous spirited people you could wish to meet have thrown themselves into a great endeavour over the past year and enjoyed themselves in the process. We are indebted to Optima Batteries for their continuing support of this branch of a sport that equally supports their product in such a harsh working environment. I have a huge debt of gratitude to all those good souls who wear the Red Coat (which now are brand new and have nice Optima labels on them) to allow these events to run in the usually slick way that they do. Ladies and gentlemen, in the tradition of the Gladiatorial events of yore I salute you all!
Brian Hartley
THE OPTIMA BATTERIES 4X4 CHALLENGE 2002 CHAMPION TEAM
Team 3 -Tony Baskill & Dave Needham teamed with Simon Buck and Robert Phillipson 846 points
| | | | | |
| --- | --- | --- | --- | --- |
| | Team name | Points | Class Position | Overall position |
| 4 | Neil Redpath/James Feeney - Steve Barras/Patrick Smart. Specials | 780 | First | 2nd |
| 2 | Nathan Arrowsmith/Steve Grimshaw - Pete Turner/Mark Sutton. Specials | 757 | Second | 3rd |
| 1 | Nick Pym/Steve Gaunt - Giles Evans - Paul Howes. Specials | 634 | Third | 4th |
| 8 | Rod Ellwood/Adrian Bartle - Mark Hatton/Chris Whitfield. Standards | 595 | First | 5th |
| 6 | James Beaumont/Nigel Smith - Stephen Cameron/Shaun Mcabe. Specials | 531 | Fourth | 6th |
| 9 | Jim King/Phill Birt - Ivan Nelson/Val Roberts. Standards | 455 | Second | 7th |
| 5 | Alan Wormald/Cath Welburn - Richard Ibberson/Vicky Heywood. Specials | 443 | Fifth | 8th |
| 7 | Tony Wilson/Phillip Wilson - Alan Wilson/Andy Gudelajtis. Standards | 429 | Third | 9th |
| 11 | Stuart Johnson/John Thompson - Nick Thompson/Richard Thompson. Standards | 400 | Fourth | 10th |
| 12 | Matthew Sykes/John Davies - Dave White/Nigel Waller. Standards | 308 | Fifth | 11th |
| 10 | Andy Godward/Mike Drake - James Robson/Chris Oldfield. Standards | 135 | Sixth | 12th |